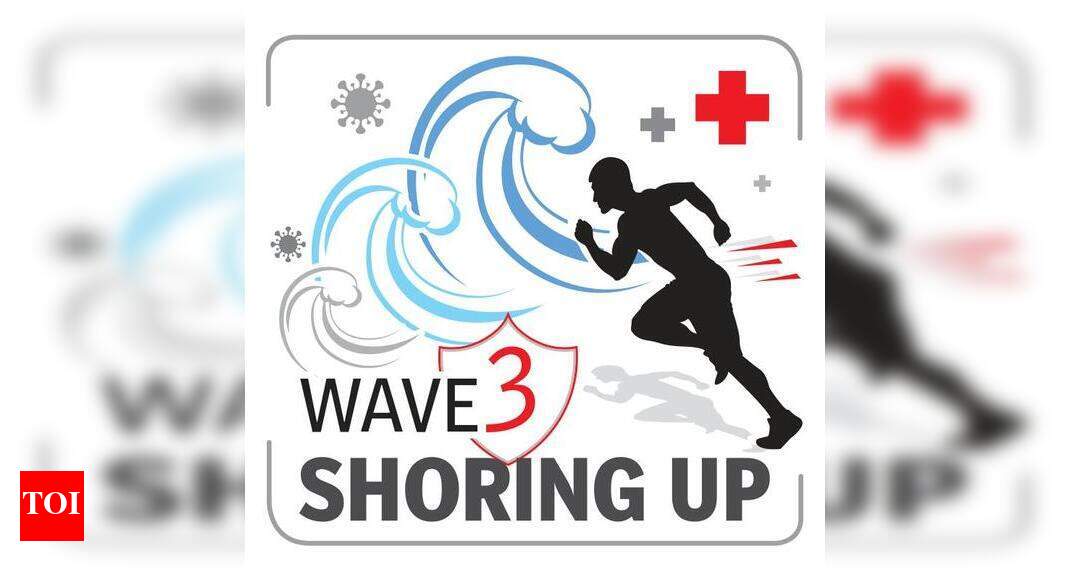 NAGPUR: The Nagpur district administration and healthcare officials are taking measures to attain at least minimum self-sufficiency in oxygen before the onset of yet another wave of Covid-19. The district had been through an unprecedented oxygen crisis during the peak of second wave in April-May this year.
Following intervention of the high court, especially for ramping up financial resources through the corporate social responsibility (CSR) funds, the district administration today seems to be on a better pitch to ensure hospitals do not run out of oxygen while patients gasp for breath.
With the mandate of creating at least three-fold provision than the requirement experienced during the second wave peak, the administration is aiming at creating capacity of 770 metric tonne (MT) oxygen by mid August before another wave strikes. The administration proposes to augment it through addition of 1,027 units comprising pressure swing adsorption (PSA), liquid medical oxygen plants, cylinders and air-separation units (ASUs).
Currently, there are 19,164 such units that can cater to demand for around 481 MT oxygen.
According to an official, the highest average per day requirement of oxygen in district was 194 MT in April. Apart from outsourcing 80-90 MT from different sites, Inox Air Products Limited produced around 90MT. The remaining requirement was met by around 11 ASUs and re-filling plants in the district. Inox has enhanced its capacity to 100MT following upgrade of its compressor.
At least five ASUs are proposed at Koradi thermal power plant, sub-district hospitals at Saoner and Umrer and two other places at Buti Bori. These ASUs would be expected to produce around 44 MT oxygen.
At Saoner and Umrer sub-district hospital, private vendor (Abhijit Sapkal Arctic Infratech Solution Private Limited) has been issued work order on June 6 with a deadline to complete of July 31. The work is to be done with around Rs13 crores released from the State Disaster Relief Fund (SDRF).
Construction is under way for three PSA plants at Government Medical College and Hospital (GMCH) of 15.58 MT capacity, Indira Gandhi Government Medical College and Hospital (IGGMCH) of 9.35 MT and All India Institute of Medical sciences (AIIMS) of 0.9 MT capacity.
The work order was issued to M/s W2E Engineering Private Limited on May 17 with a deadline to complete the work by July 31. CSR fund of around Rs13.52 crore from WCL is being used for the works. "We are confident of meeting the deadline," said Sanjay Sharma of W2E Engineering Pvt Ltd.
Currently, four private hospitals — Maa Bhavani, Meditrina, Asha and Seven Star — have PSA plants while more are proposed at 10 others.
In Government and NMC hospitals, around 2001 jumbo cylinders are available which can store around 18.19 MT oxygen while another 16,400 are available with private facilities having storage capacity of around 149 MT oxygen. Government has proposal to procure another 1,000 jumbo cylinders.
District nodal officer for oxygen, Nilesh Kale, said that the PSA plants coming up at government and private facilities would be used at same premises and their self-dependency would reduce requirement from external sources. "We are certainly aiming to attain the 'self-sufficient' label and may be also in position to supply to the rest of the Vidarbha in a better way," said Kale and hoped all the proposed and under-construction works are completed within deadline.
On the oxygen crisis experienced during the second wave, Anup Marar, convener of Vidarbha Hospitals Association, said no one was prepared for such an overwhelming number of positive patients at the same time. "Some of the private hospitals have already commissioned their own oxygen plants," said Dr Marar adding that Orange City Hospital is among those setting up own plants.
To meet the demand for medical oxygen during the second wave, decisions like stopping 100% industrial use, airlifting tankers by Indian Air Force jumbo planes to bring oxygen from other states, running special trains, procuring cylinders from commercial units and so on were taken. Black-marketing of oxygen concentrators due to their short supply, overpriced oxygen cylinders and refilling had aggravated the situation.